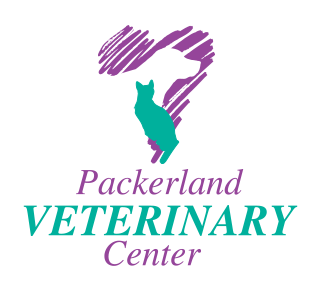 SERVICES
Acupuncture
Medical acupuncture is a therapeutic method that involves the insertion of fine needles into the body at specific points.  This ancient therapy from the east has become demystified as western medicine conducts research studies and identifies the unique pathways by which the treatments work.  They have determined that the locations of acupuncture points coincide with nerve bundles penetrating the fascia are in close proximity to major blood vessels, align with motor or trigger points as nerves enter or exit the muscles and pinpoint locations where cranial nerves exit the skull.  Harnessing these sites allows the trained acupuncture professional to modulate the electrical currents running throughout the body to effect change.

Acupuncture is one of the latest treatment options available at Packerland and can be used as a primary therapeutic option or as part of a custom multi-modal approach to disease.  Dr. Gina Geaudry is our acupuncture practitioner, and received her training at the prestigious CuraCore Integrative Medicine and Education Center in 2015.

Acupuncture can be used to address a wide range of medical issues including:

Acute or Chronic Pain
Digestive ailments, including inflammation and motility problems
Respiratory issues, such as sinusitis and recurrent infections
Neurologic problems such as spinal cord injury, peripheral neuropathy, sciatica, disk disease and nerve based pain
Musculoskeletal complaints, including osteoarthritis, tendinitis, back or neck pain and much more.
An acupuncture appointment begins with a myofascial palpation exam which allows the doctor to determine the location and sources of discomfort and dysfunction.  The pet is distracted by food as the doctor places the tiny needles in areas specific to that patient.  The nerve fibers are stimulated, helping to bring about balance and tension release for the pet.  Electrostimulation of the acupuncture points can be used to augment the procedure, providing additional stimulation which is particularly effective for areas of discomfort.  Therapeutic laser is also often used in conjunction with acupuncture treatments to enhance the overall benefit the patient receives.

Clinically, each patient responds to acupuncture in their own way.  Half of all patients have a very positive response to treatment, while the other half varies from fair to no response.  Typically we will notice a response within the first few treatments.  Each patient's treatment protocol is tailored to the individual's response and some protocols may last only a week or two, while others may continue to require treatment on a more long-term basis.  


Acupuncture is another tool we can use to keep your pet healthy and comfortable throughout all stages of life.  If you have any questions about the procedure or would like to schedule a consultation, give us a call!