E-Alerts
Dental Cleanings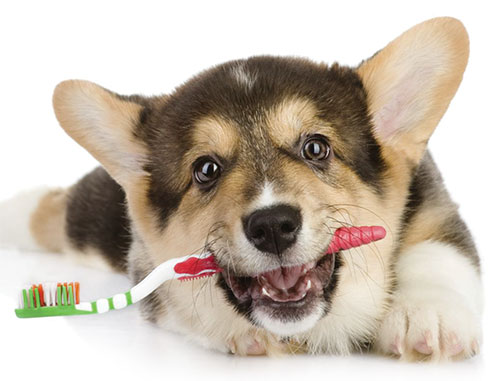 Animals, just like people, need routine dental care. Imagine what your teeth would look and feel liked if you NEVER brushed them. Dental care is not just a cosmetic endeavor. Although teeth brushing and dental cleanings make the teeth look nice, the main benefit is in preventing serous health problems. This is why routine dental care is the #1 preventative service that you can do to help extend your pet's life expectancy.
Oral disease is the most frequently diagnosed condition in pets.
It is estimated that 85% of dogs and cats have some form of dental disease that can cause bad breath, tooth loss, discomfort, and infection.
If left untreated, oral disease can lead to chronic infections and have serious consequences. Bacteria can spread to major organs and will compromise your pet's health.
Daily dental care can protect your pet's teeth and overall health.
Dental cleanings here at PVC include lab testing, anesthesia, intravenous fluid therapy, anesthetic monitoring, heat support, antibiotics, teeth scaling and polishing, a tooth- by- tooth examination by the veterinarian, fluoride, and a sealant. We also offer dental radiographs to get the most complete picture of your pet's teeth. In regards to advanced dental services, we can also perform extractions, fracture sealants, jaw fracture repairs, and oral mass removals. Just ask one of the vets here at PVC for details!